COVID-19 Please be assured that the practice is still fully operational. We have temporarily changed our services to help our clients by opening from Monday to Friday 8am to 6pm daily and weekends 8.30am to 12pm. Please note this is a this is a short term arrangement to minimise staff in the building and ensure robustness in relation to Covid. We have increased logistical capacity to help with delivery and collections at this difficult time. Please note, PMs need to be at the practice by 5.30pm to ensure they are performed the same day.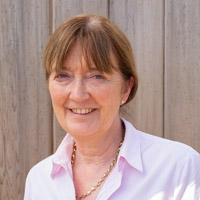 Claire Knott
Partner
(UKAS Technical Manager)
Claire Knott qualified from Edinburgh University in 1980 with the degree of Bachelor of Veterinary Medicine and Surgery. After 4 years in mixed general practice in Essex Claire Knott moved to Chapelfield Veterinary Partnership in September 1984. Here she concentrated on diagnostic and advisory work in all avian species.
In April 1995 together with Stephen Lister, she set up Crowshall Veterinary Services LLP, a dedicated poultry practice and laboratory providing veterinary diagnosis and consultancy to the poultry industry.
Claire is a past chairman of the Poultry Advisors Association of East Anglia and a past chairman and current Meetings Secretary of the Norfolk and Suffolk Poultry Association. Claire was President of the British Veterinary Poultry Association (BVPA) from 2009-2011 and is currently Senior Vice president.