COVID-19 Please be assured that the practice is still fully operational. We have temporarily changed our services to help our clients by opening from Monday to Friday 8am to 6pm daily and weekends 8.30am to 12pm. Please note this is a this is a short term arrangement to minimise staff in the building and ensure robustness in relation to Covid. We have increased logistical capacity to help with delivery and collections at this difficult time. Please note, PMs need to be at the practice by 5.30pm to ensure they are performed the same day.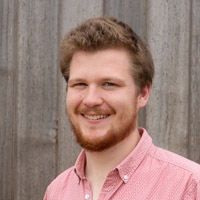 Henry Lamb
Associate Veterinarian
Henry studied for a Bachelor of Veterinary Medicine at the Royal Veterinary College (RVC), and graduated in 2018.
Research projects undertaken at university covered a range of avian and laboratory experience, including an investigation into the effects of biomass heating on prevalence of hock burn and pododermatitis in broilers, and culture of Helicobacter suis from porcine tissue.
Before qualifying, Henry undertook a variety of placements within the poultry industry, including at Crowshall Veterinary Services. He also undertook a placement with government veterinary services, namely at the APHA Heathrow centre.
In September 2018 Henry started work at Crowshall Veterinary Services LLP so he could pursue his interests in population medicine, practical flock health planning, and veterinary public health.