COVID-19 Please be assured that the practice is still fully operational. We have temporarily changed our services to help our clients by opening from Monday to Friday 8am to 6pm daily and weekends 8.30am to 12pm. Please note this is a this is a short term arrangement to minimise staff in the building and ensure robustness in relation to Covid. We have increased logistical capacity to help with delivery and collections at this difficult time. Please note, PMs need to be at the practice by 5.30pm to ensure they are performed the same day.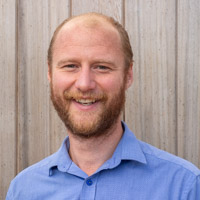 Ian Lowery
Partner
(UKAS Technical Manager)
Ian qualified with a Bachelor of Veterinary Medicine (BVetMed) from the Royal Veterinary College in July 2006. After qualifying, he began working for a rural mixed practice in Matlock, Derbyshire where he developed a keen interest in livestock work.
With an enthusiasm for Herd Health Planning and disease surveillance within the dairy industry Ian moved to Westpoint Veterinary Practice in November 2007 to pursue a career as a dedicated livestock vet with particular specialisation in dairy work, herd health planning within the beef sector and gamebird work.
In October 2009 Ian moved back to Norfolk, where he grew up, and started working with Crowshall Veterinary Services LLP where he could pursue his interests in population medicine, flock health planning and cost-effective vetting to the livestock industry.